FIBE will be responsible for the entire selection process, through the E4F Program Management Office ("PMO") under the permanent supervision of the Programme Manager.
A robust selection process has been established to ensure transparency and equal opportunities of all candidates including the set up of gender balanced committees, in agreement with the Charter & Code's gender equality plans and external international peer reviews ("EIPRs")
All the Applications and applicants will be evaluated in agreement with the European Code of Conduct for the Recruitment of Researchers.
The E4F selection process includes the following four Phases: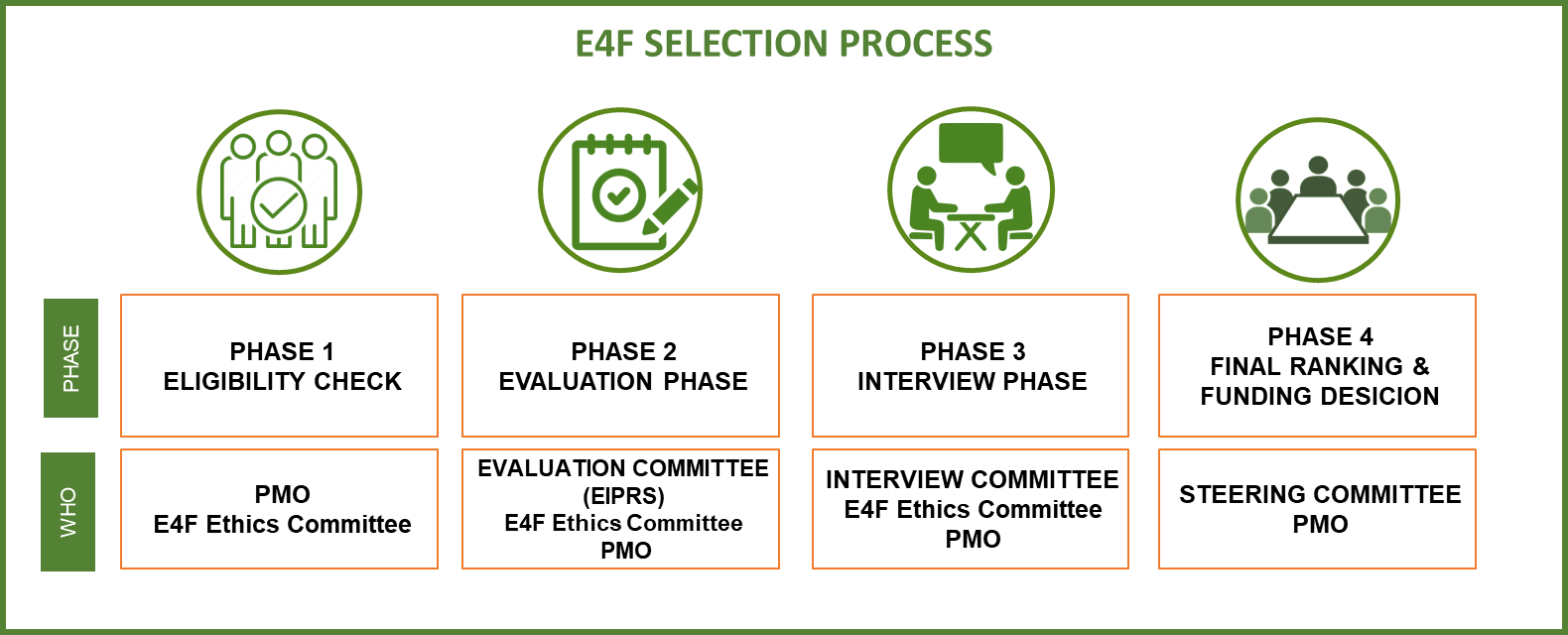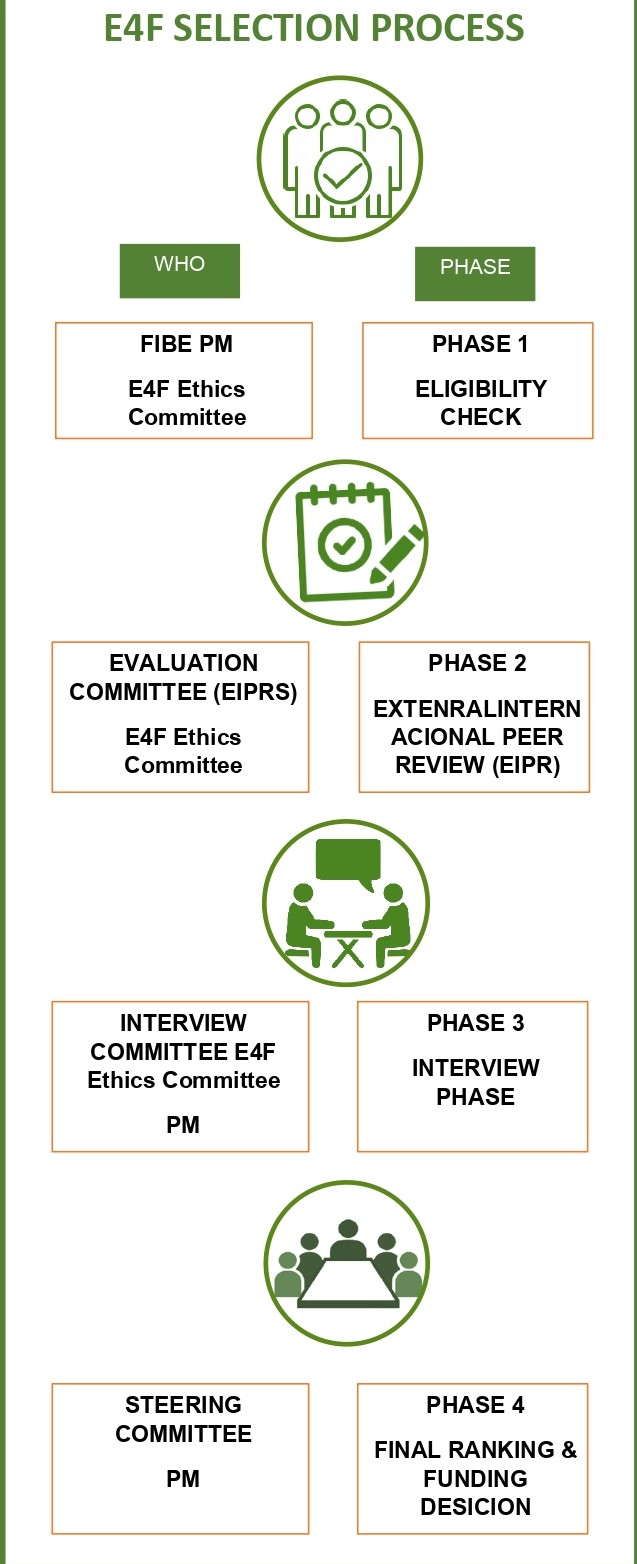 Phase 1: Eligibility check:
All the complete Applications received before the Call Deadline will be reviewed to check compliance with the eligibility criteria.
Phase 2: Evaluation Phase
There will be 5 evaluation panels (one per Research Area) and each panel will be composed of a minimum of 4 External International Peer Reviewers (EIPRs).
Each Application will be carefully and independently evaluated by 2 EIPRs, an average score will be calculated, and the best 25 applicants will be pre-selected to continue to the next phase.
Phase 3: Interview Phase (Interview Committee).
The best 25 pre-selected applicants will be invited to a 30 minutes videoconference interview.
Each interview panel will be composed by 4 members:

E4F Program Coordinator (FIBE´s Director)
A member of the impacted Hosting Partner Organization
An external non-academic international expert on the Research Area
FIBE's Human Resources representative

Each of the Interview Committee members will rank the results individually and a final score will be calculated as the average of the individual scores.
Phase 4: Final ranking and Funding decision
The E4F Program Manager will calculate a final score for each candidate (Evaluation Committee score with a weight of 70% and Interview Committee score with a weight of 30%) and will draw up the final list of the 14 selected candidates.
The Program Manager will submit to the Steering Committee the list of the 14 selected candidates, together with the Funding Proposal, for a final decision.
The remaining 11 applicants will be included in a reserve list in a descending order, according to their evaluation scores.